The abundant and fertile soil of Phetchaburi bring about diversified and high quality source of nutrition, which can be observe through rice fields as far as the eye can see, forests of toddy palm trees, large mountain ranges, and the deep blue sea. Beneath the scenic beauties lies invaluable treasures, it endlessly sustains the livelihood of Phetchaburians, ever since the time of hunt and gathering to the creation of the city of Siamese artisans today.
The invaluable treasures refer mainly to the abundant food of Phetchaburi. We have excellent ingredient combined with Phetchaburian meticulous cooking, which has been passed down from generation to generations, as well as cultural cuisines passed down from the royal courts of Ayutthaya, Rattanakosin, Chinese, and Mon, they have combined into delectable dishes unique to Phetchaburi. The most prominent dishes that reflects Phetchaburi's cultural roots are Kaeng-Kua-Hua-Tan (Toddy palm curry), Kanumjean-Thotman (Fermented rice-flour noodles with fried fish cake), Khawchae
(Rice in ice water), and Kwyteiyw-Nam-Deang (Red-soup noodles).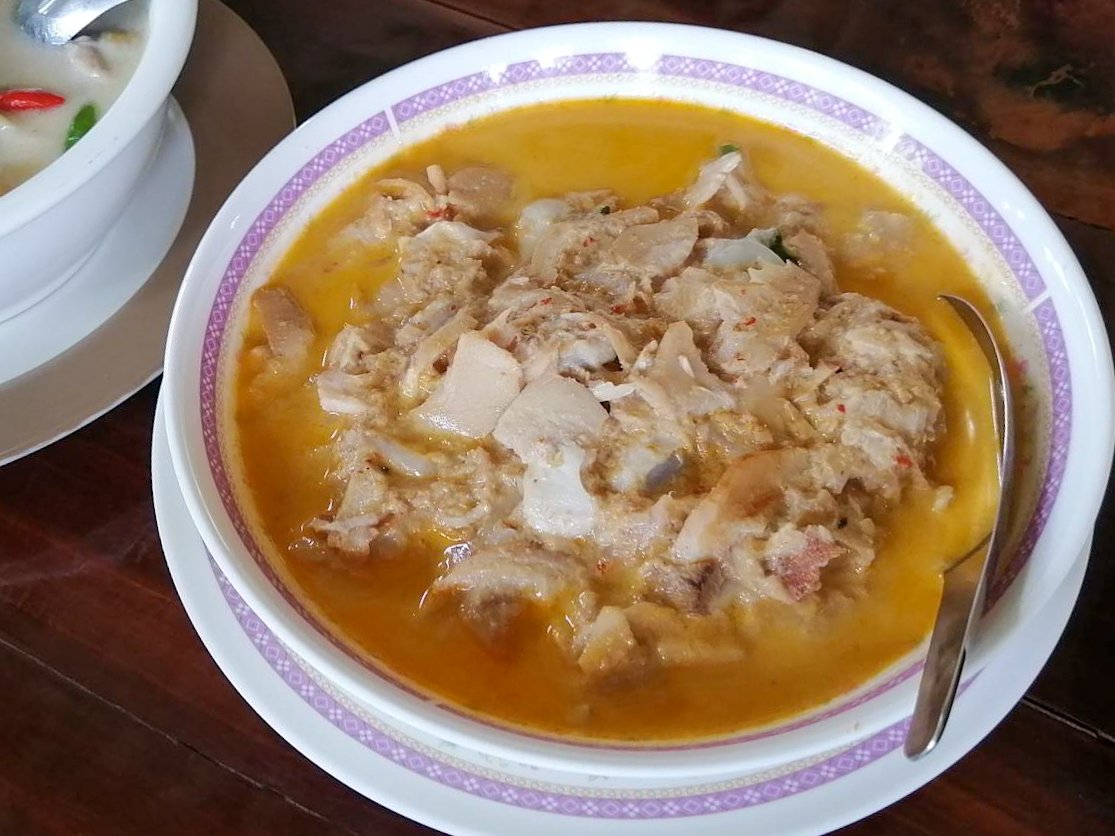 Kaeng-Kua-Hua-Tan (Toddy palm curry) is a local curry belonging to Phetchaburi. The young toddy palm will be carefully selected, not too old but not too young either, to give a crunchy texture without being tough and chewy. The young toddy palm will be thinly sliced and kneaded with salt
until only slight bitter notes remains. Next they will be cooked together with curry pastes, coconut milk, grilled fish or grilled meat, seasoned with fish sauce, and palm sugar. Kaeng-Kua-Hua-Tan possess a slight bitter note, which is a characteristic of young toddy palms, combined with the sweetness of palm sugar giving the dish a mellow flavor.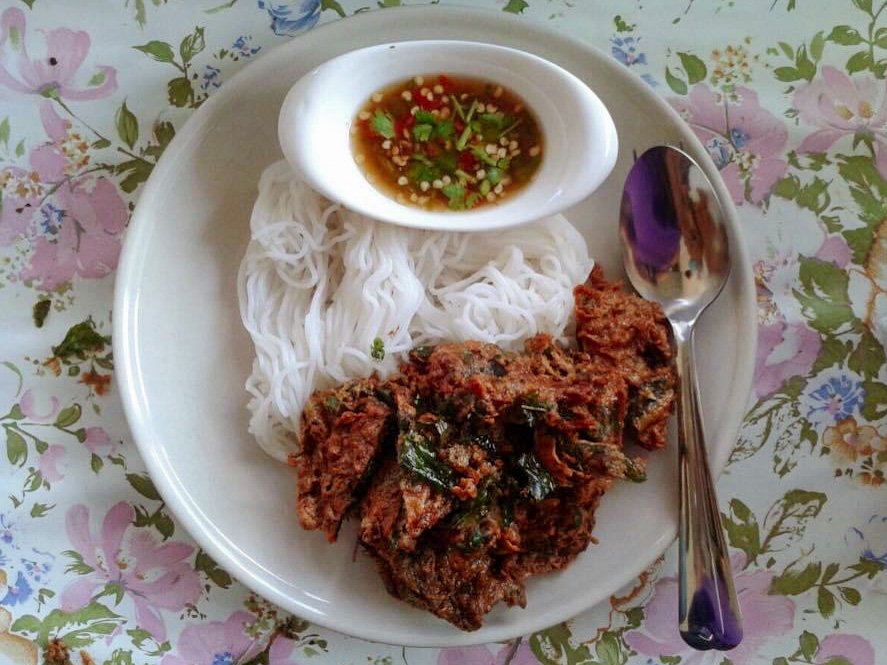 Kanumjean-Thotman (Fermented rice-flour noodles with fried fish cake) is a perfect match made by Phetchaburians. Thotman (fried fish cake) commonly uses Indo-Pacific King mackerel, which can easily be found in this area. The firm and delicious fish will be mixed with curry paste and
crispy basil leaves. The fried fish cake are served on top of Kanumjean (fermented rice-flour noodles) and either glaced with sweet and sour sauce or with Ajat (diced cucumber-onions in vinegar), an Islamic-indian sauce. Some restaurants would serve this dish together with Homok (steamed fish curry in banana leaves), they can be eaten together or separately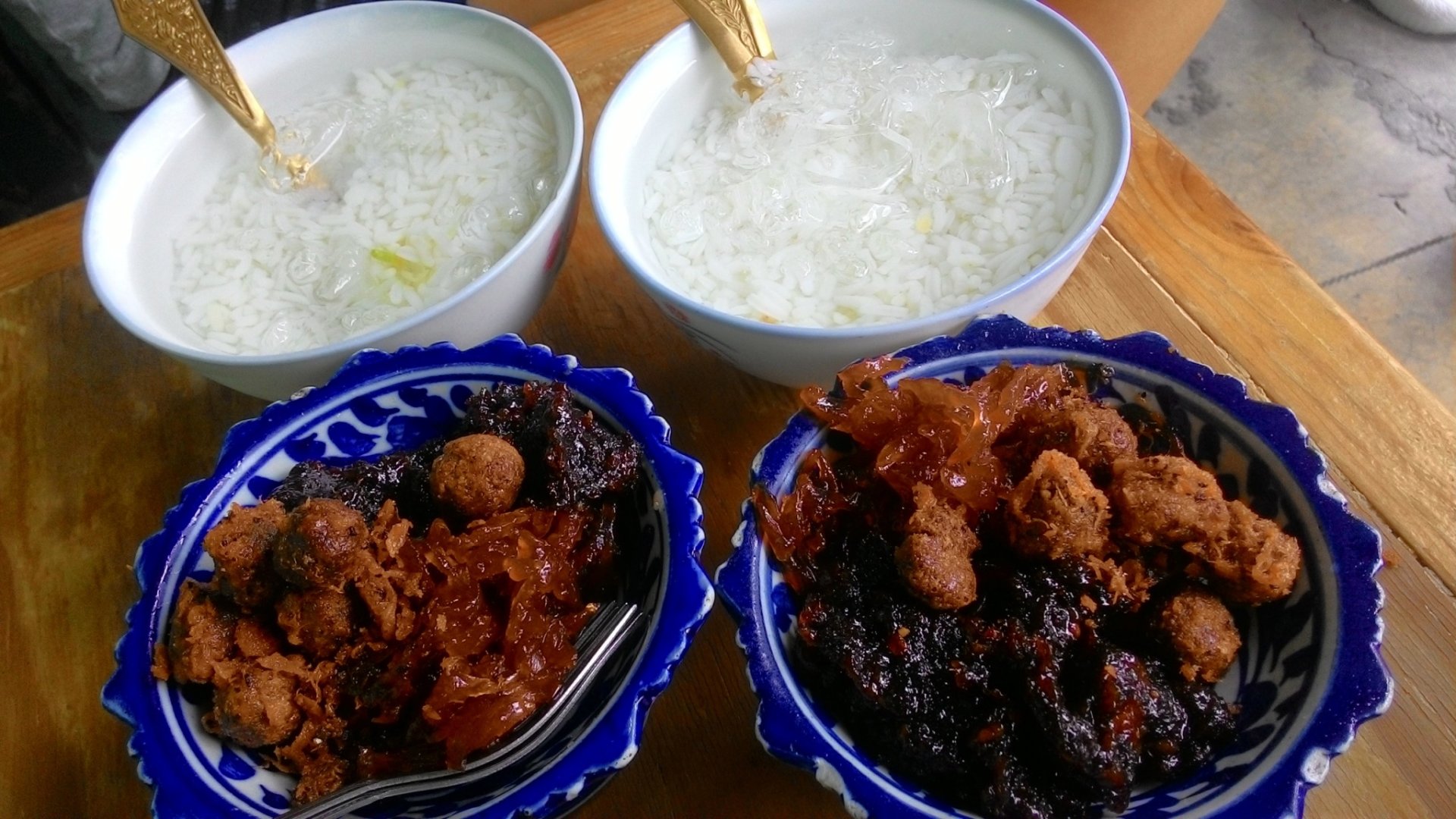 .
Khawchae (Rice in ice water) is a longtime favorite of Phetchaburians. They can be found selling in Hab (a person carry two loads suspended from the ends of a pole across the shoulder) or at restaurant. The classic Khawchae from Phechaburi are served with 3 sides; Luk kapi thot (Fried shrimp-paste-balls), Hua-chai-po-hwan (sweet raddish), and Pla-yisun-pat-hwan (sweet-stirfried spotted eagle ray). H.S.H. Princess Poon Pismai Diskul once said that Khawchae from Phetchaburi are famous because Phetchaburi is well-known for its quality water, pure, clean, and clear. The Phetchaburians would cook rice in a rice winnowing basket, called kradong, and take it to the river, while soaking the rice in the river, they will scrub the rice until both ends becomes angular. Once the rice are neat and beautiful, the rice will be drained using a muslin cloth before being steamed with flower water, resulting in fragrance rice to be eaten with the side dishes.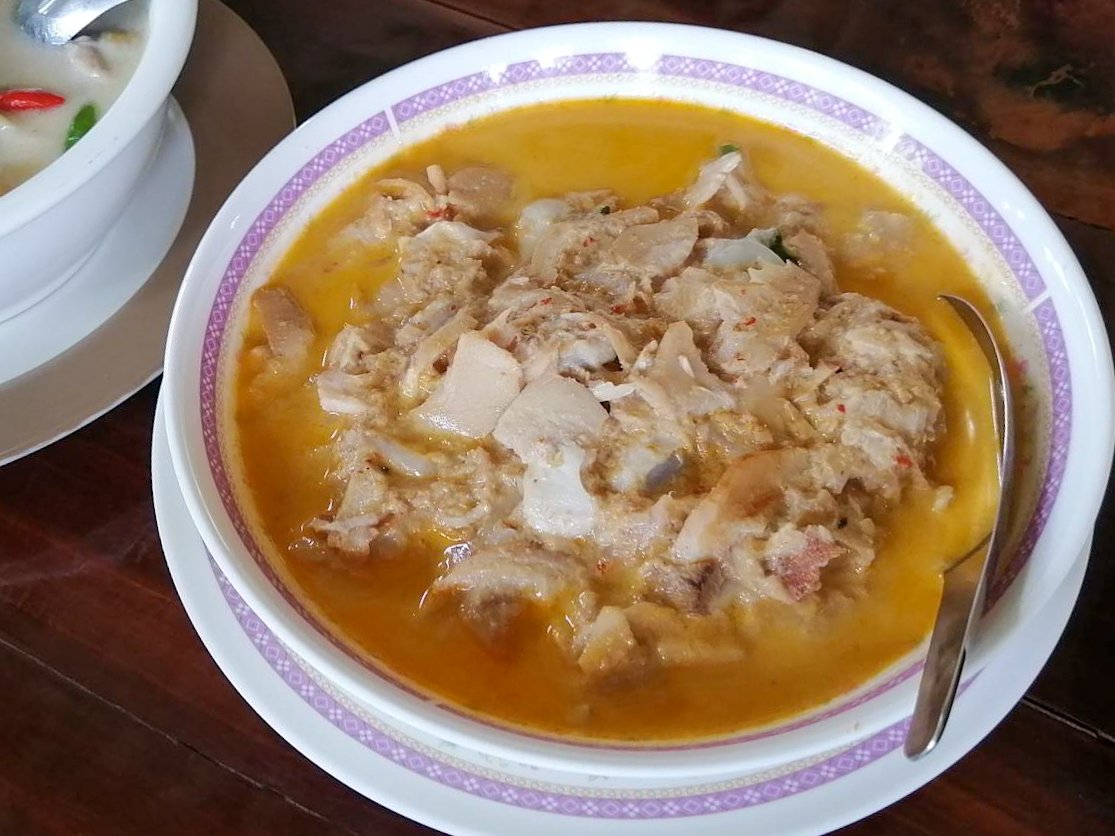 Kwyteiyw Phetchaburi (Phetchaburian Noodles), even though many restaurants have their own secret recipes, however they still share the following characteristics; a delicious broth combined with local soy sauce, fresh palm sugar, quality beef stock, served with homemade chilies-vinegar
sauce made from Karen chilies, a product of Nong Ya Plong district, which give the dish a spicy flavor, and unique local fragrances. Red chili sauce from local factory is served in a small cup next to a bowl of perfectly cooked noodles with tender stewed beef. Kwyteiyw Phetchaburi is a unique local
dish, which is popular among both Phetchaburians and tourists.